Steve Ashley
>>> NEWS & REVIEWS >>>
Welcome to Steve Ashley's official website. Here you will find his definitive biography, a complete discography and regular news updates of songs, shows and album reviews.

Steve Ashley's Family Album Revisited – and revalued...

Remastered with two extra tracks, Steve's Family Album has made a long-overdue return to the limelight, and top place in The Scotsman's 10-album-chart of important reissues published at the beginning of May. This well-loved, Fairport-backed album was first recorded in 1979 and contains many classic Ashley originals - including Family Love, Once In A While, Feeling Lazy, Pancake Day and The Rough With The Smooth.
It also features a fascinating line-up of Fairport Convention members past and present, namely, Dave Pegg, Simon Nicol, Chris Leslie and the late, Bruce Rowland. The 12 page booklet includes recollections from Steve, Dave Pegg and Chris Leslie, with an overview by Simon Jones.
The Family Album was eventually released on Dave and Chris Pegg's, Woodworm label in 1982. Today, Peggy, who produced the album, reflects upon its reissue: "Steve's 'Family Album' was one of our first releases and to my ears, still stands up today with the quality of the song writing and the 'vibe' of all the musicians involved. It was great fun to do and I still love listening to it. It's lovely to know it's being made available again."
Also on board are Brass Monkey's Martin Brinsford, The Albion Band's Trevor Foster, Mark Powell and the close harmony group 'Capes'.
Chris Leslie, who was in a duo with Steve at the time, is now of course, a key member of Fairport Convention. "I suppose it really started my playing connection with Fairport in many ways," says Chris, "I definitely felt a strong connection with the album. Great songs, wonderful musical company, together with a real sense of friendship."
With one track reinstated from the original sessions, and Steve's poignant memorial to his friend, Bruce Rowland, we now have Steve Ashley's Family Album – Revisited. And for those that know The Family Album of old, this new version will bring many fresh insights. For newcomers to it, this unique album is a classic collection of folk-rock songs about family life, by an English singer-songwriter in his prime, with impeccable support from members of another great enduring family – Fairport Convention.
"...there's a buoyant, all-together-now bonhomie to the album... And the joy is contagious…" - Dave Thompson
"It also includes two of the best songs Ashley's ever written – Once In A While and The Rough With The Smooth... Steve's assembled his various dramas with supreme sympathy..." - Colin Irwin
"Only a man of supreme sympathy could get so firmly under another's skin as he does with songs like Days Like Today, Once In A While and The Rough With The Smooth, which must be his finest composition since Fire and Wine." - Karl Dallas
"From the sleeve image to the flexible line-up of musicians, to the sentiment behind its overall concept, this has always seemed the epitome of the Woodworm Spirit." - Nigel Schofield
Steve Ashley's Family Album – Revisited (TECD465)
Produced by Dave Pegg, with Steve Ashley and Bruce Rowland. A Talking Elephant Digipak CD with a 12-pp booklet containing complete lyrics, liner notes and archive photography. Released July 30 2021.
Back On The Road Again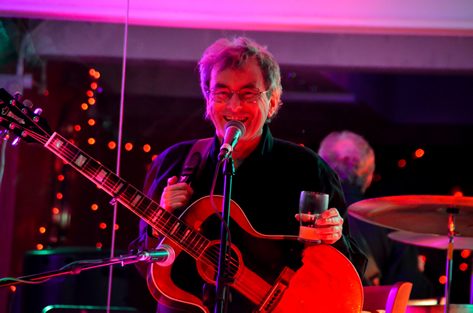 The following gigs have so far been confirmed for 2023

Monday May 8 Croydon Folk Club Ruskin House, 23 Coombe Road, Croydon, Surrey, CR0 1BD. Starts at 8pm Details: 0792 889 8111

Saturday May 20 Cheltenham Everyman Theatre Irving Studio Theatre, Regent Street, Cheltenham Glos GL50 1HQ. Box Office: 01242 572 573 Starts 8pm Details: https://www.everymantheatre.org.uk/shows/buzz-buzz-buzz-presents-steve-ashley/

Wednesday May 24 Redbourn Folk Club The Holly Bush, 3 Church End, Redbourn, St Albans AL3 7DU Starts 7.30pm Details: 01582 629629

Sunday June 25 The Raven Folk Club Chester, The Bear and Billet, 94 Lower Bridge St, Chester, CH1 1RU. Starts 8.30pm. Details: 01244 311886

Saturday, September 2, The Old Baptist Chapel, 63 Church Street, Tewkesbury, GL20 5RZ Tel: 01684 299893 Doors: 7.15pm, Starts 7.45 Tickets and further details: https://www.wegottickets.com/event/585705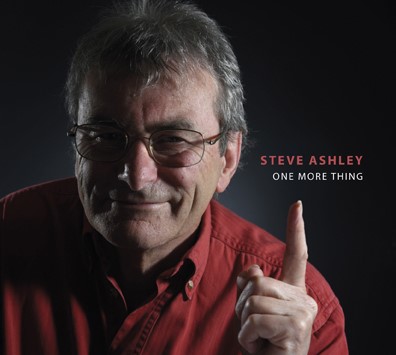 ONE MORE THING is Steve's final album. With 12 new songs it's another stripped back solo production with just Steve, his Guild guitar and his trusty harmonica. It marks the conclusion of a solo recording career that began back in the summer of 1971 with the first sessions for Stroll On at London's Olympic Sound Studios. Now, twelve albums later comes this final collection of Ashley originals.

"I'm very happy with the outcome," says Steve "Martin Mitchell's done a great job of recording the songs. It's a lively collection, right for the times I think, and for a number of reasons it feels like the right time for me to stroll off. I'll continue performing live and I look forward to seeing people out on the road."

The tracklist is as follows: Stand Together; The White Helmets; My Door Knock Days; The Streets Of Windsor; The Windsor Song; The Dragonfly; They Are So Few; When May Turned To June; Get Real; God Bless America; None of It's Fooling Me; Take It Free and Easy.

To obtain a signed copy direct from Steve for £11 inc. p & p in the UK, email to steve@steveashley.co.uk for details.

Review round-up


One More Thing has been well received, with three five star reviews and an inclusion in the American magazine Goldmine's best albums of 2018. Here's a selection of reviews so far...

"Steve Ashley will no doubt once again find his status as a truly quintissential British singer- songwriter heartedly endorsed with this latest collection of original songs … a potent combination of lyrical poetry, delicious wit and darkly puckish humour... The watchwords of grit, determination and integrity will stay with Steve until the end." David Kidman, Folk Radio

"...he couldn't resist retiring disgracefully. Any Star reader listening to this album might hope there's at least a chance of a bit more disgrace before final retirement." Stephen Johnson, Morning Star *****

"The songs are earnest, direct and pull no punches. One More Thing's success is down to the warmth and humanity, the concern for the individual, which underlies these big themes. This understated yet vital album gets right to the heart of contemporary 'political' culture..." Oz Hardwick, R2 (Rock 'n' Reel) *****

"Hey, Steve – you have brought an incredible amount of delight and wonder to a countless army of fans who have been feasting on your vast repertoire, your incisive words and your devilishly-intricate songs." Mick Tems, Folk Wales Online *****

" A pertinent farewell.Throughout his long career, his sense of social injustice has barely wavered..." Colin Irwin, MOJO ***

"Red flag flying high for Stroll On troubadour - One More Thing casts the 72-year-old as the Phil Ochs of the Momentum age…" Jim Wirth, Uncut 7/10

"Who else but Ashley could swing from a discussion on the manifold ways in which the British Royal Family has attempted to court popularity, to a lovely paean to the dragonfly? From a lament for the old days of genuinely committed political activism, to a song about the intellectual liberation that old age confers on its constituents – "I once believed what I was told, but now none of it's fooling me….
"...a truly great songwriter...we're going to miss him more than we'll ever know." Dave Thompson, Goldmine (USA)

"This is masterly British songwriting with all the bite of challenge.
"...barbed commentary is laced with delectably gentle-but-firm good humour in a way that ensures the listener takes inspiration rather than offence – which for overtly political songwriting is a considerable achievement.
"The album title may signify that Steve intends this to be his final album – but hey, he's sure going out fighting!" David Kidman, fROOTS

"Here's another pointed reflection on current times by the wonderful Steve Ashley...
"Steve is a fabulous wordsmith, and writes from an unashamed left-wing perspective, while managing to retain a light touch and a fine line in sarcasm. Singing in his very gentle tone, it really is a case of iron fist in velvet glove." Ian Croft, Stirrings

"Really good songs." Chris Williamson



On Wednesday, May 10 2017 Steve did a session and interview for BBC Radio 2's The Folk Show with Mark Radcliffe at MediaCity, Salford. He recorded three songs live – People In Love, The Months Go Round and Best Wishes. Then at the end of the year Mark Radcliffe played a repeat of Best Wishes as part of his Best of The Sessions show.



Another Day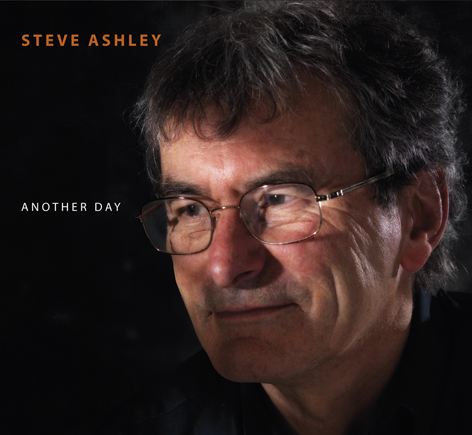 Review round-up…

Another Day has been well received in the 'folk press' including three five star reviews. fROOTS magazine published an interview with Steve in their 'rocket launcher' series and Living Tradition included another profile by Nigel Schofield. Oz Hardwick interviewed Steve for RNR (Rock 'n' Reel) and Stirrings featured an overview of Steve's career by Ian Croft. Here's the latest round-up of reviews...

'Another Day is the most quietly powerful album I've heard in a long time.' * * * * * Oz Hardwick, R2

'However much you try to escape, you won't be able to switch it off. This, truly, is a fabulous, hypnotic album.' * * * * * Mick Tems, FOLK WALES ONLINE
Full review here

'Class tunes from folk-rock Maestro Ashley...it's a great antidote to the narrative spun by the corporate media...Definitely an inspiring album…' * * * * * Steve Johnson, MORNING STAR
Full review here

'...still writing songs of potent truths. Ashley's spirit remains strong on this understated album of sharp observations, lithe melodies and wry asides...charm and hope amid craggy despair.' * * * Colin Irwin, MOJO

'...a musician who has been writing and performing songs of the highest quality for the best part of 50 years, and he thinks these are some of the finest he has produced, I wouldn't disagree.' Johnny Whalley, FOLK RADIO
Full review here

'...masterful and perceptive songwriting…Another Day undoubtedly finds Steve still on a roll, in fine fighting fettle and rejoicing in his determination and proud integrity.' David Kidman, fROOTS

'...it will make you smile, sigh, laugh out loud, shed a tear…most importantly, it will make you think. It's like opening the oyster and finding a diamond as well as the pearl.' Nigel Schofield, LIVING TRADITION

'This intelligent record will hold your attention throughout – it reinforces Steve's impeccable singer/writer credentials and will buoy the spirit even in its bleakest moments.' Clive Pownceby NORTH WEST FOLK

'It's an excellent album on a number of levels…his gentle voice and inspirational, matter of fact lyrics provide as good an example of iron fist in velvet glove as anything I've ever come across.' Ian Croft STIRRINGS

'...brimful of great melodies, great playing and singing, and lyrics which provide an object lesson to both the craft and the art of The Songwriter...Hats off...' Alan Rose TYKES NEWS

'I reckon that's a classic. That could go on to be something performed for...I don't know...hundreds of years.' Frank Hennessy commenting on 'The Months Go Round' on Celtic Heartbeat, BBC Radio Wales

Special Offer: Signed copies are available direct from Steve for PayPal customers. For details, email steve@steveashley.co.uk

You can also access YouTube videos of Steve's orchestral performances at Cheltenham Folk Festival and The Robert Kirby Memorial Concert, by clicking here.

Covers

Recent covers include Show of Hands' versions of Duke of Cambridge and Feeling Lazy in their video, Shoot the Breeze, Narthen's version of Best Wishes and also their version of Once In A While on their debut album, Narthen, Ralph McTell and Wizz Jones' version of Best Wishes on their album About Time Too, O'Hooley and Tidow's version of Fire and Wine, on their album WinterFolk Volume 1, Fil Campbell and Tom McFarland's version of Best Wishes, on their album Back There, Phil Beer's version of Fire and Wine on his live album Plays Guitar and Fiddle. Sings a Bit , The Owl Service's version of Spirit of Christmas on their new Expanded Edition of 'The Burn Comes Down', Hannah Sanders and Liz Simmons' version of Fire and Wine on their EP 'World Begun', Sproatly Smith's version of Candlemas Carol on their album 'Carols from Hereford' (Folk Police), Green Diesel's Fire and Wine on their debut album 'Now Is The Time' and in Australia, two new versions of Steve's setting of Past Carin' – first from Suzette Herft on 'Both Sides Now' and then from Christine Wheeler on 'Rain In The Mountains: Songs of Henry Lawson'.

Having covered Steve's Spirit of Christmas as the title track of their 2010 album, St Agnes Fountain have also included it on, 'The Best of St Agnes Fountain'. Grace Notes recorded There Will Be Pain for their 20th anniversary album, '20' (Fellside) and Maggie Boyle and Paul Downes recorded Once In a While for Maggie's album 'Won't You Come Away' (WildGoose).

Other covers of Steve's songs include Bill Zorn's version of Over There In Paradise on his album, 'The Bill Zorn Show', Dobe Newton's new take on Steve's setting of Past Carin' on his solo album, 'A Convict Can't Be Trusted' and The Bushwackers' reworking of Faces In The Street on their latest release, 'The Australian Songbook II'.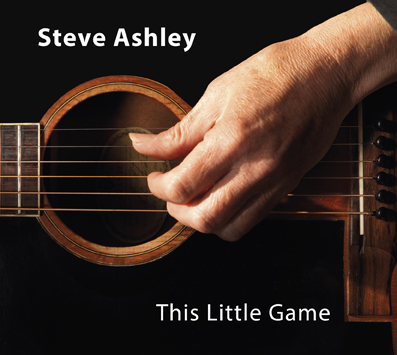 Steve's previous album 'This Little Game' was warmly received and both The Telegraph and Folk Radio included it in their lists of 'The Best Folk Albums of 2015'. A powerful video was created for the song 'That's Why' and is available on the Stop The War Coalition website.

Here's a summary of press review quotes...
"A new Steve Ashley album: surely cause to raise a glass of something special." ***** R2 (Rock'n'Reel)
"This is a lovely, startling, rewarding album...surely his best work yet." ***** Folk Wales
"...a craftsman at work...Ashley will be 70 in 2016 but In Your Heart shows he still has the power to move..." **** The Telegraph
"...his talent remains undiminished" **** Record Collector
"Steve Ashley is a thoughtful and elegant singer-songwriter" The Guardian (Folk and World Playlist)
"This Little Game may just be one of his best." Folk Radio
"...skill, craftsmanship and (let's not mince words) simple genius behind every aspect..." The Living Tradition
"...intensely masterful...his gift for memorable song making is undiminished..." Fatea
"An album of crystalline brilliance" Tykes News
"A beautifully affecting and accomplished album." Folk North West
"...as eloquent as you could ask from a three minute song" fROOTS
"...heartfelt intrigue and careworn beauty" Goldmine ( USA)
"He's one of the British folk scene's finest singer-songwriters" Mike Harding
Folk Radio Interview
There is a very good interview with Steve by Alex Gallacher on the Folk Radio website. For insights into Steve's early inspirations and his influence upon younger artists click here.
"Spirit of Christmas" included in "1000 Songs That Rock Your World"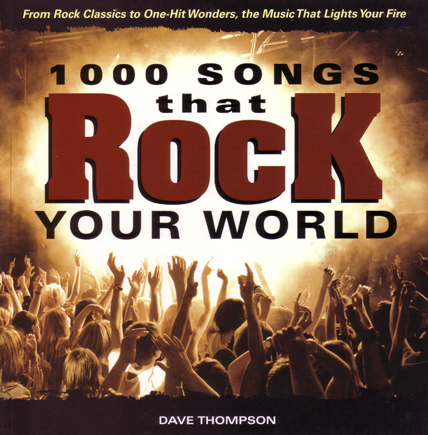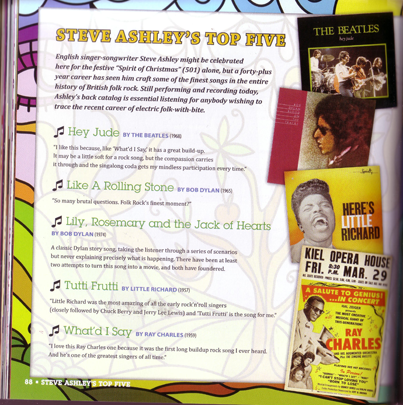 The Spirit of Christmas, which Steve wrote back in 1968, is listed in Dave Thompson's book, 1000 Songs That Rock Your World. Described as 'the ultimate guide to the best music of the last 50 years', the selection is arranged in over 75 themes/categories with 500 colour photos and draws on a wide range of genres. In the Christmas section, Steve shares a page with John and Yoko's Merry Xmas War is Over, in an entry that includes his recollections of writing the song during his time in the acoustic duo Tinderbox with Dave Menday. Elsewhere, Steve was asked to supply his favourite top five rock songs with his reasons why and these are listed in the chapter Steve Ashley's Top Five. For more details, see Amazon.co.uk at http://www.amazon.co.uk/Songs-That-Rock-Your-World/dp/1440214220.
Other UK folk-rock entries include Lindisfarne's 'Lady Eleanor', Fairport Convention's 'Who Knows Where The Time Goes?' and 'Meet on The Ledge' and Richard Thompson's 'I Wanna See The Bright Lights Tonight'.